Imangi Studios is a video game studio based on Raleigh, North Carolina. They are best known for creating Temple Run and it's sequel, Temple Run 2. Imangi Studios was founded by Keith Shepherd and Natalia Luckyanova. Imangi Studios was founded in 2008, and currently has 22 employees.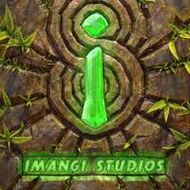 Ad blocker interference detected!
Wikia is a free-to-use site that makes money from advertising. We have a modified experience for viewers using ad blockers

Wikia is not accessible if you've made further modifications. Remove the custom ad blocker rule(s) and the page will load as expected.